THE 5 SUITES OF THE DAR NOUR
Our suites lead to daydreams. Each suite conceals small treasures for your pleasure : a personal library, original works of art and ancient art collections.
Duvets made from beautiful cotton, soft pillows, elegant bed linen… your suite has been designed for pleasure.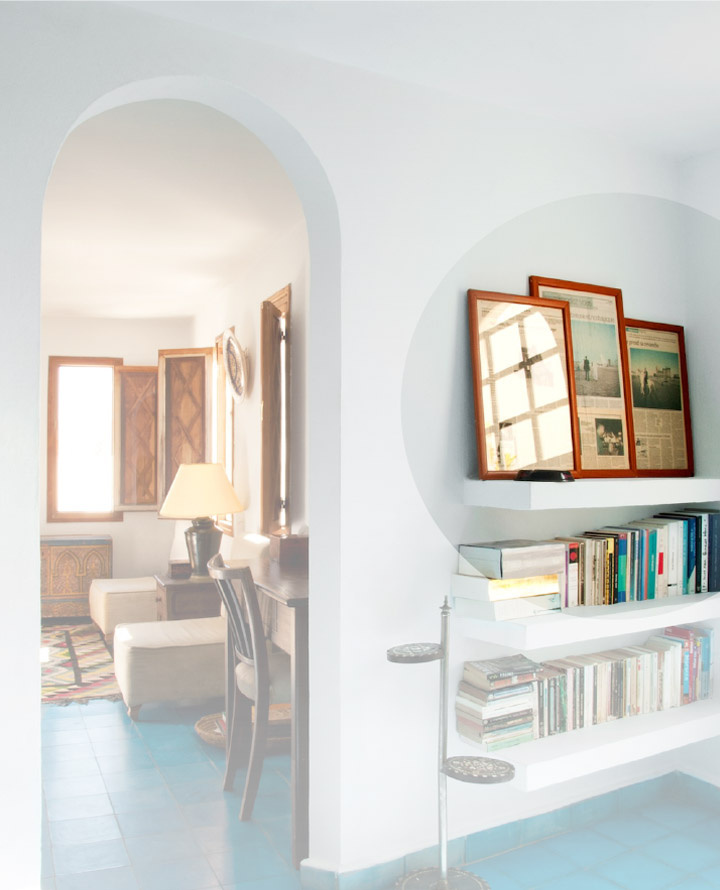 The suites : 145€ breakfast included

(+ €3.5 tourist tax per person /day)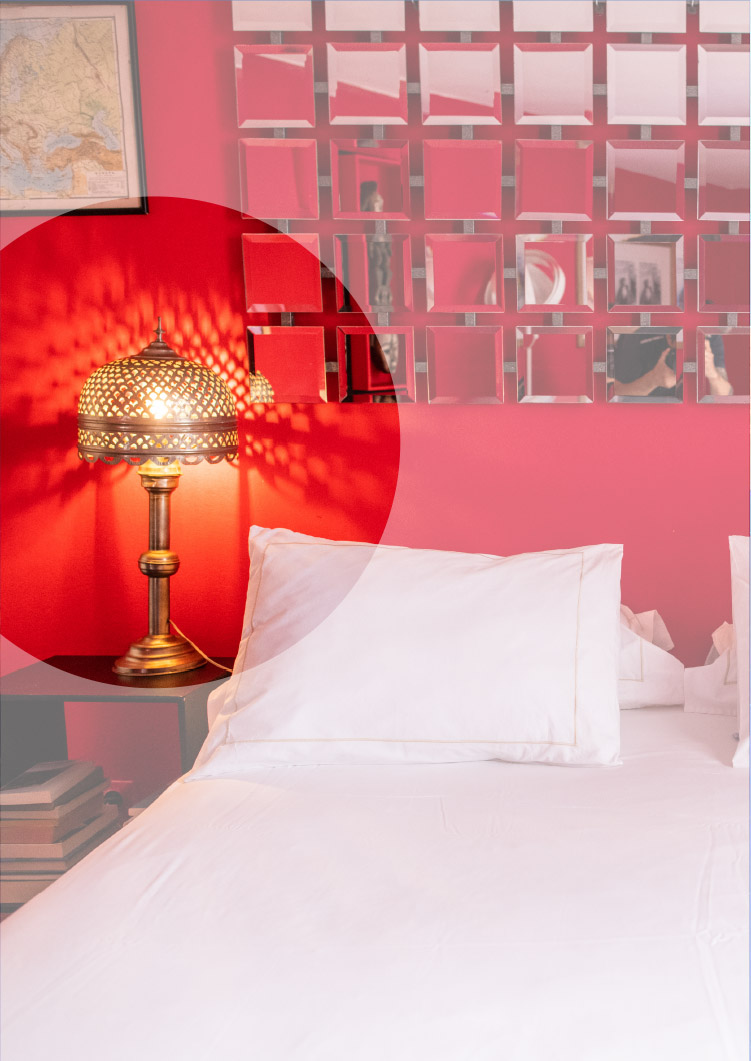 The Hafa, Jassim, Fayza and Kahena Suites all have terraces, patios or direct access to the house rooftops, with an incredible view over the bay.
The Jassim is a duplex and adorned in red, the Hafa is decorated in blue from the floor to ceiling and pure white is reserved for the Fayza and the Nour Suites. As for the Kahena, this is decorated by a kaleidoscopic set of ceramic tiles.
The Nour suite 

The Hafa suite
The Jassim suite
The Fayza suite
The Kahena suite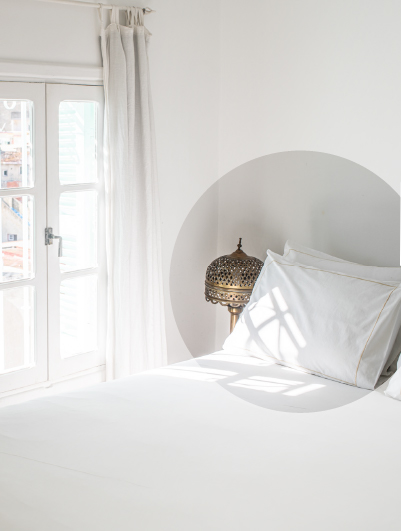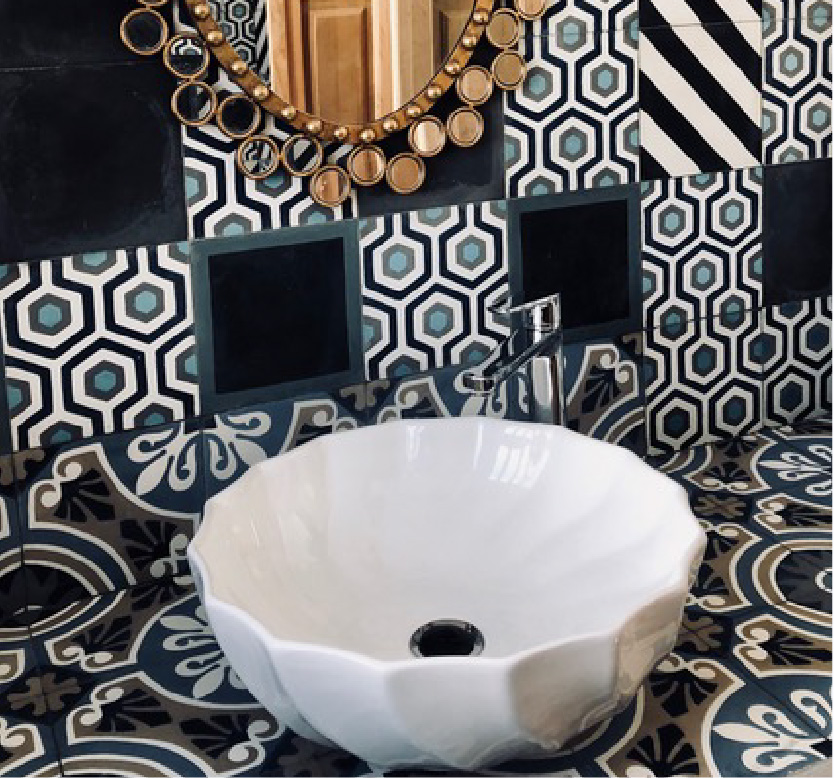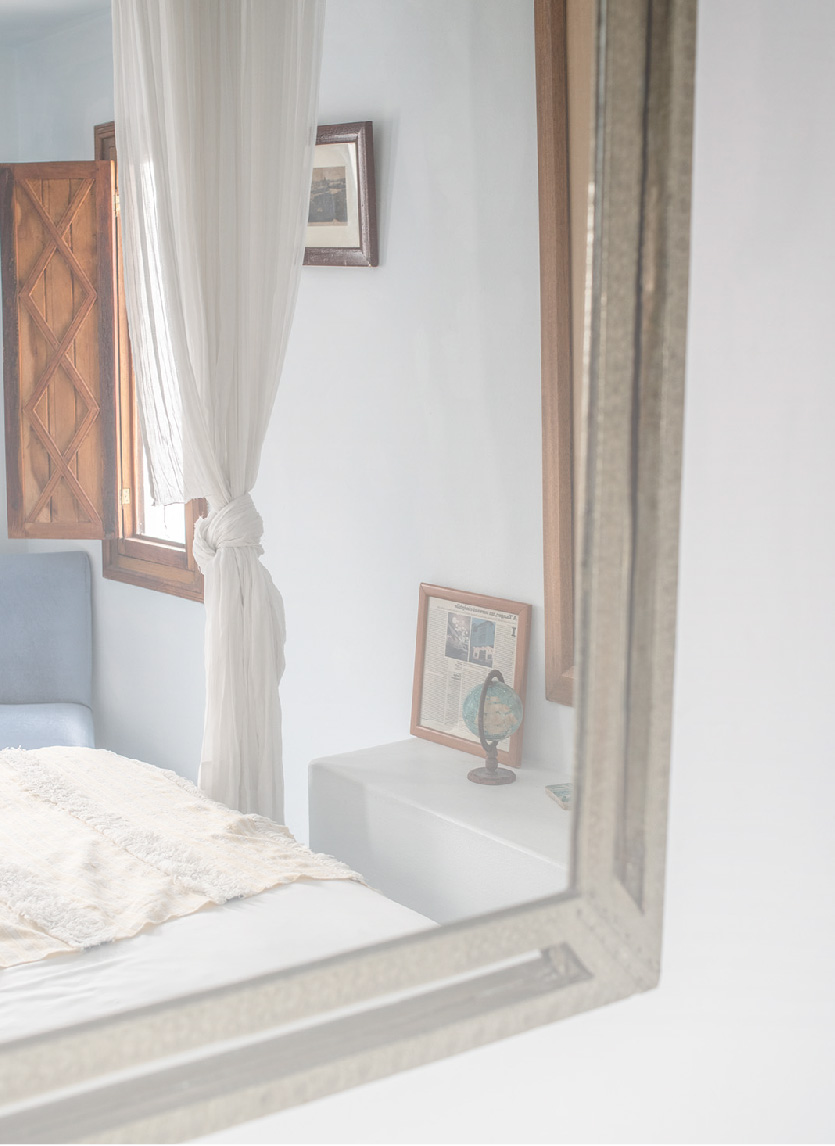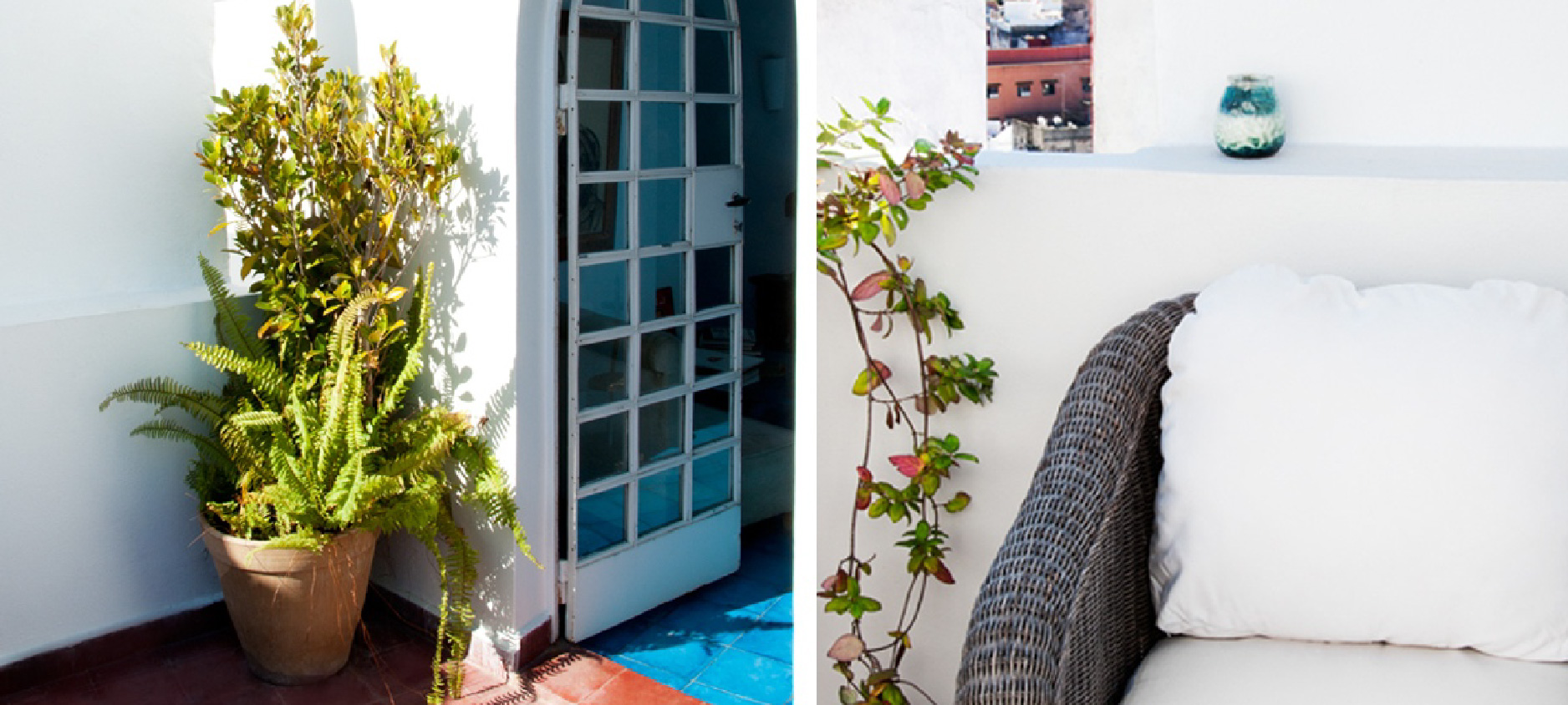 All our suites come with:
an en suite bathroom,
a separate WC,
wifi access,
mild soaps, shampoos and shower gel,
top class bed linen,
air conditioning.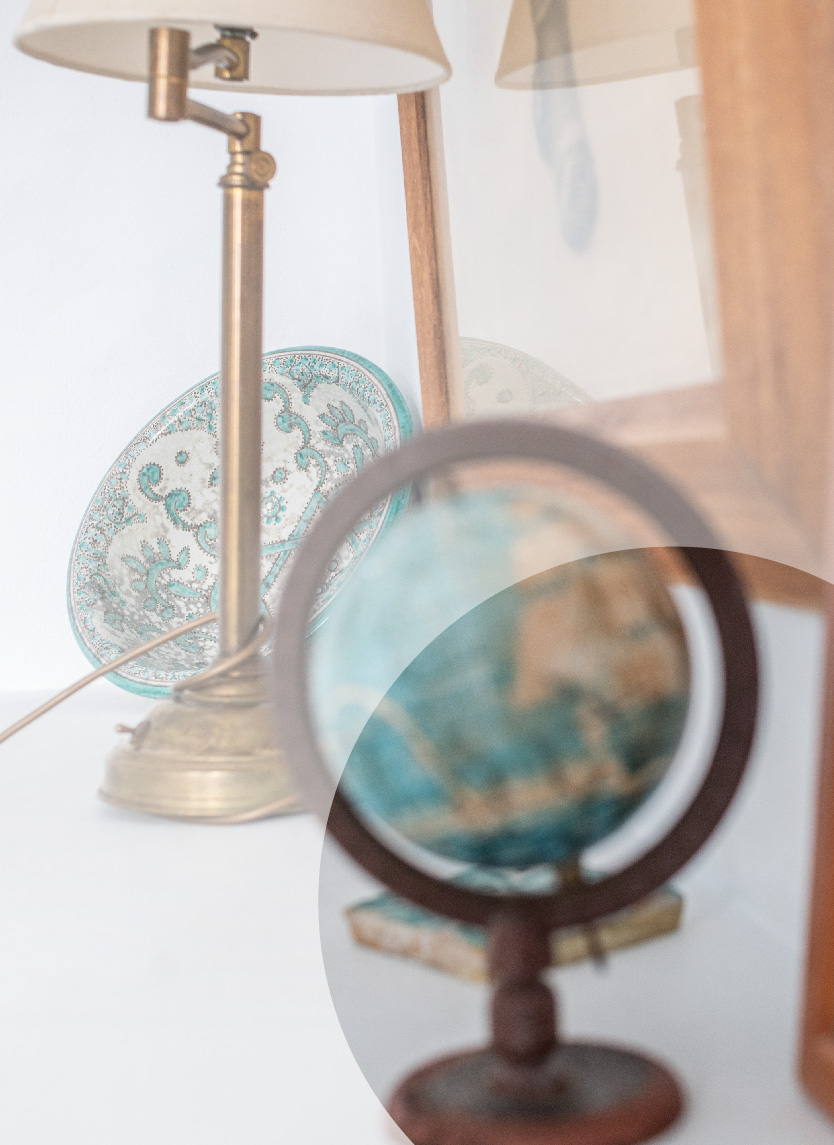 Description of Fayza suite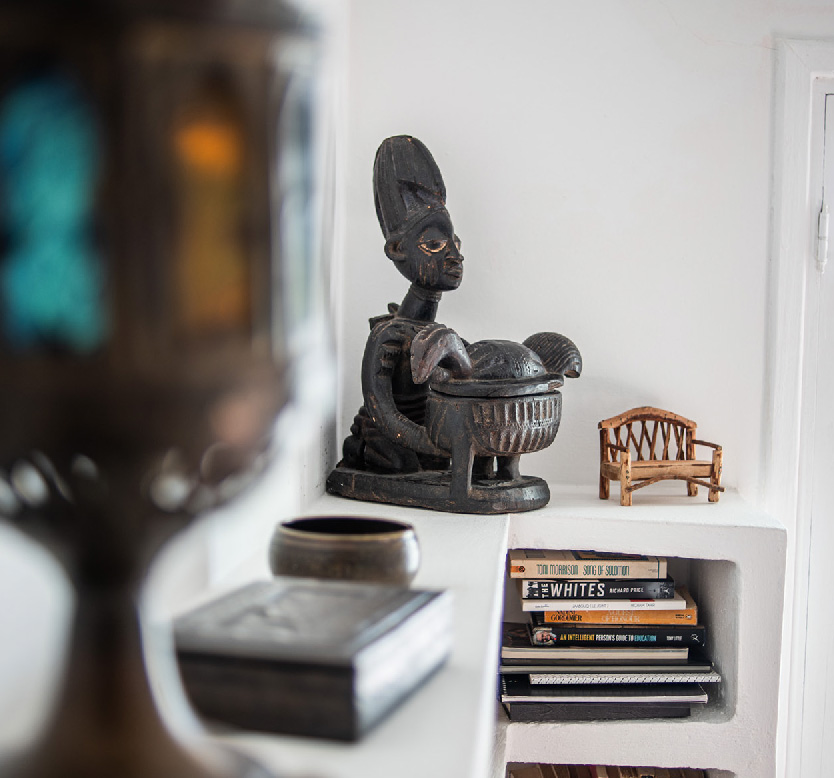 Description of Nour suite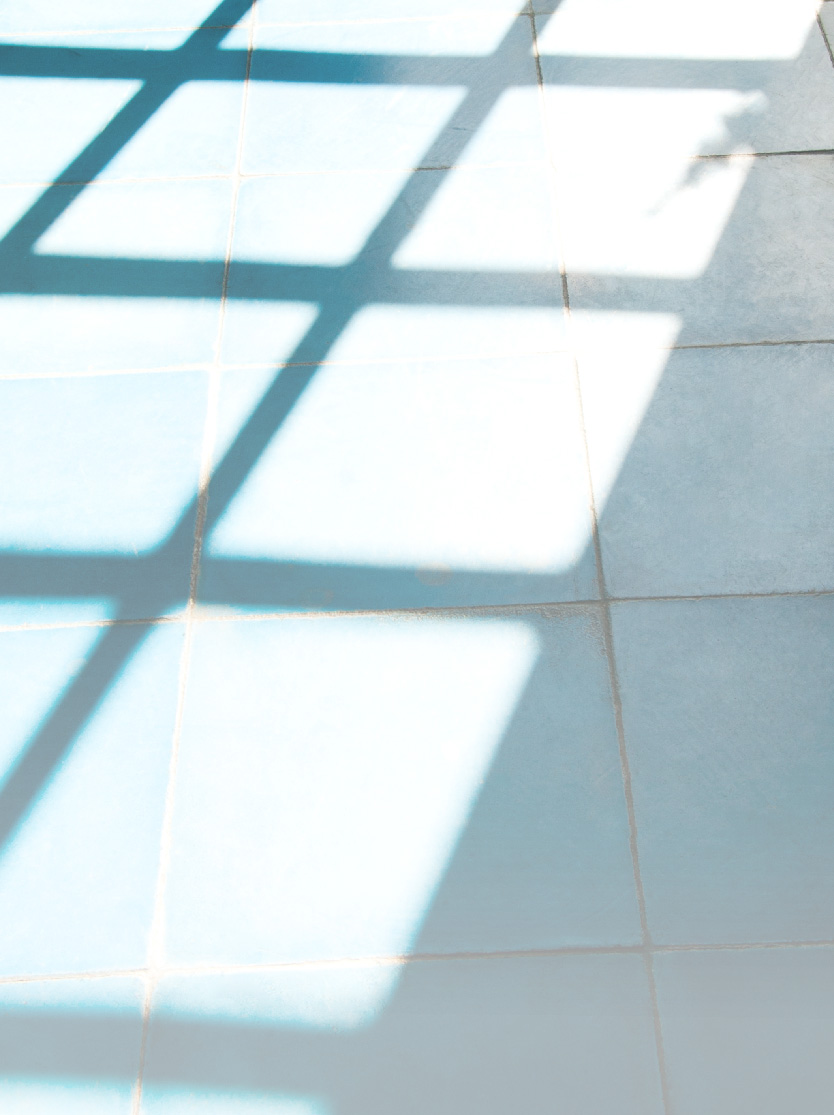 Description of Hafa suite
Some suites may be suitable for three to four guests. It's up to you to conceive your stay.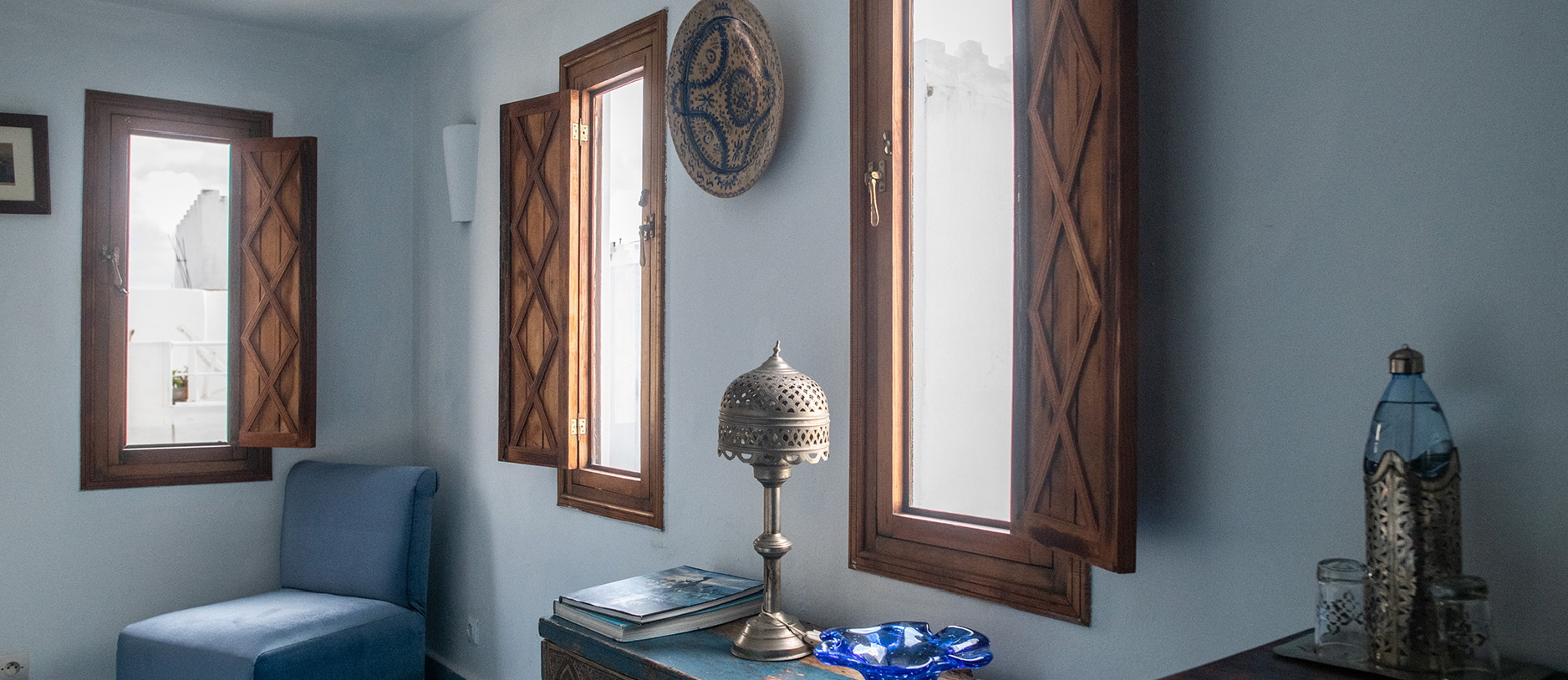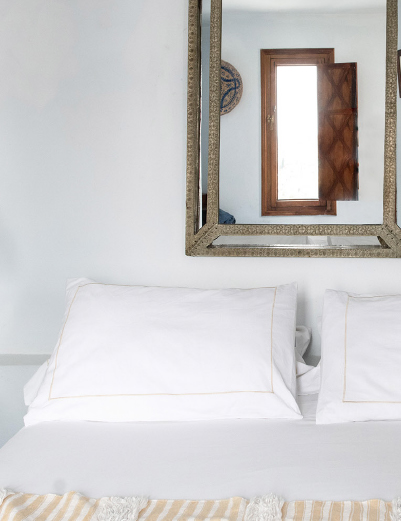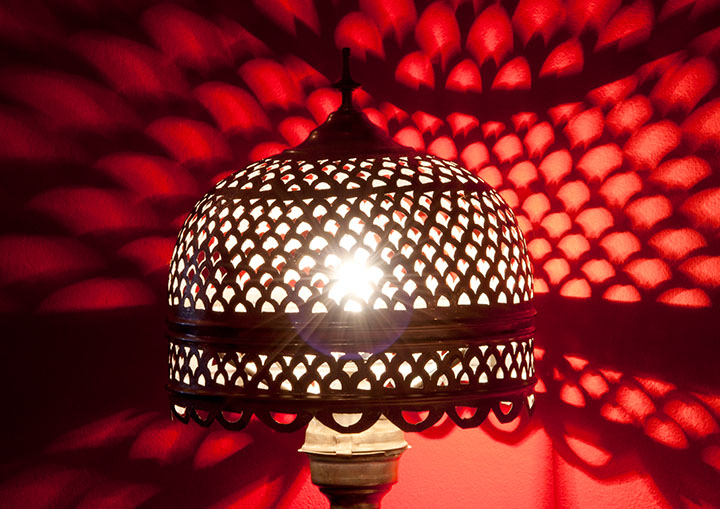 Description of the Jassim suite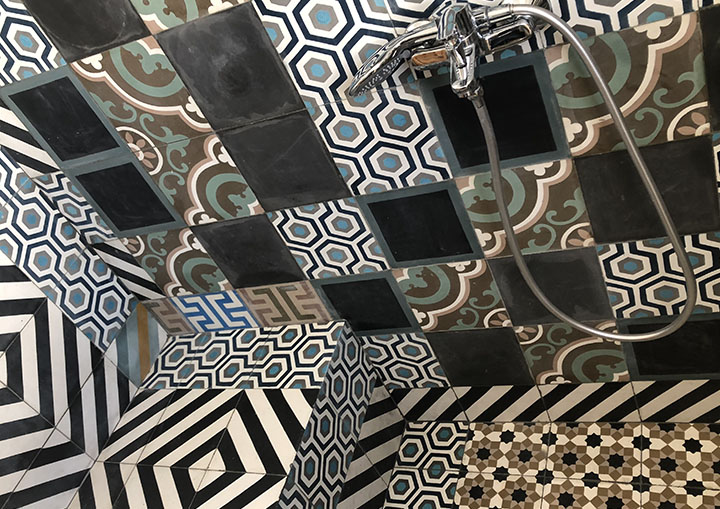 Description of the Kahena en suite bathroom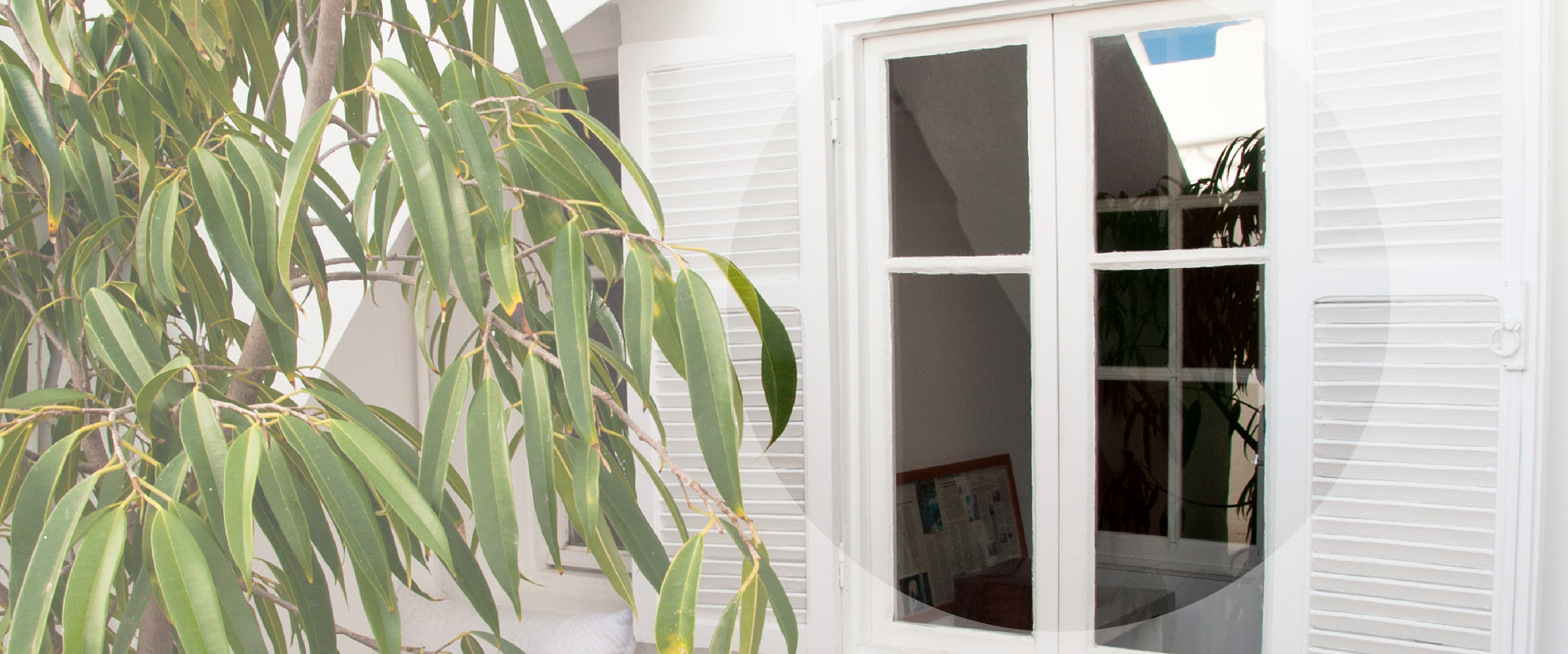 The Nour Suite has a bathroom inspired by the hammams and it is practically the size of an apartment, totally in shades of white.