A guest house with feelings
Feel at home in a typical Tangier house.
Dar Nour is perched on walls dating from the 11th century, a few flights of a seagull from the Sultan's Palace. It is similar to an old, fortified house where, from its terraces, you can dominate all of Tangier.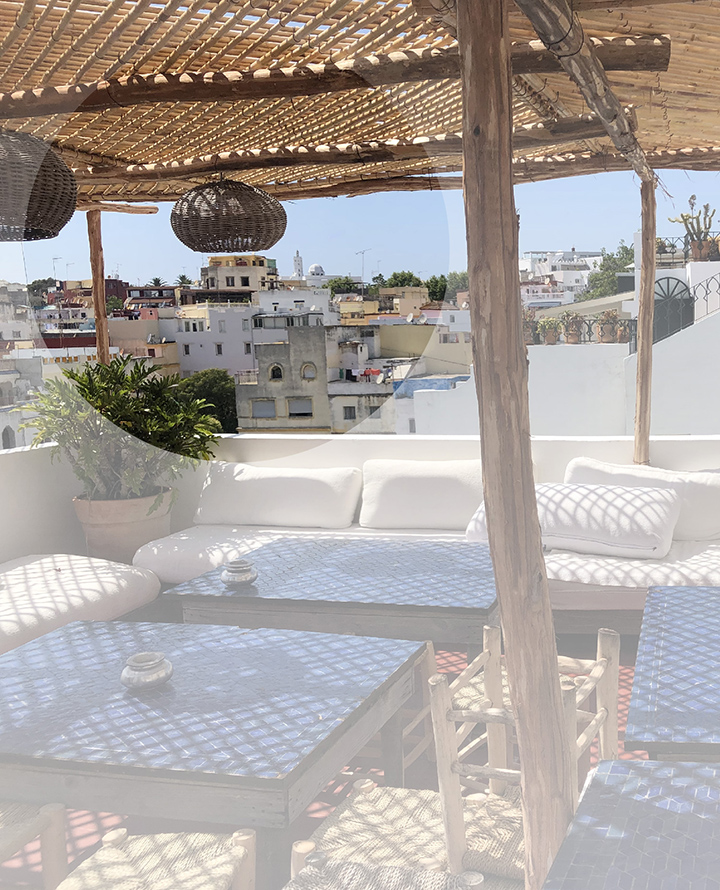 The Dar Nour
The exceptional light from the Straits of Gibraltar fill all the rooms with a soft and happy glow.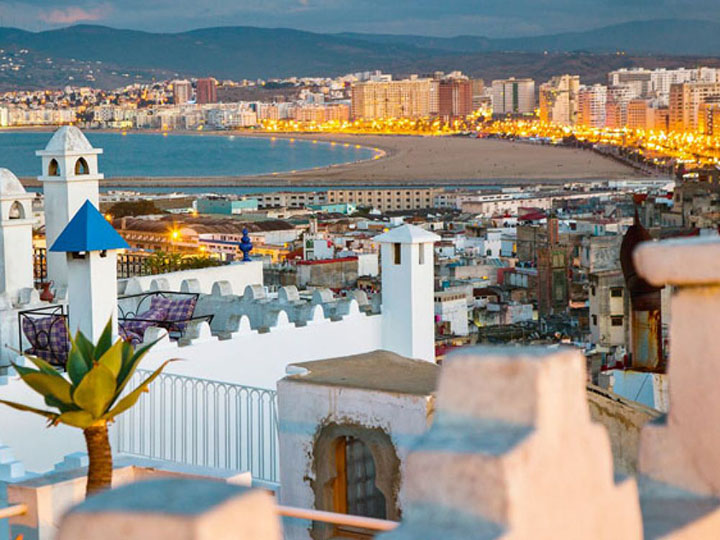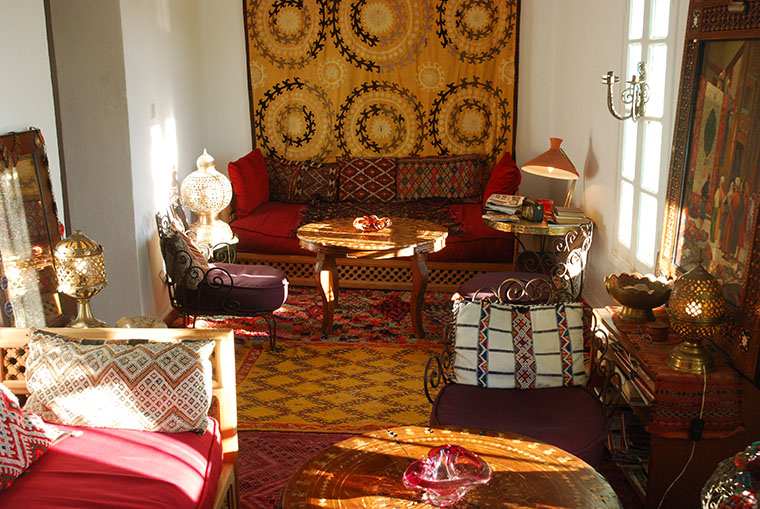 It can be compared to a small personal museum containing second-hand objects.
The whole collection of objects, paintings, photos and books are at your disposal to immerse yourself in the legend of Tangier.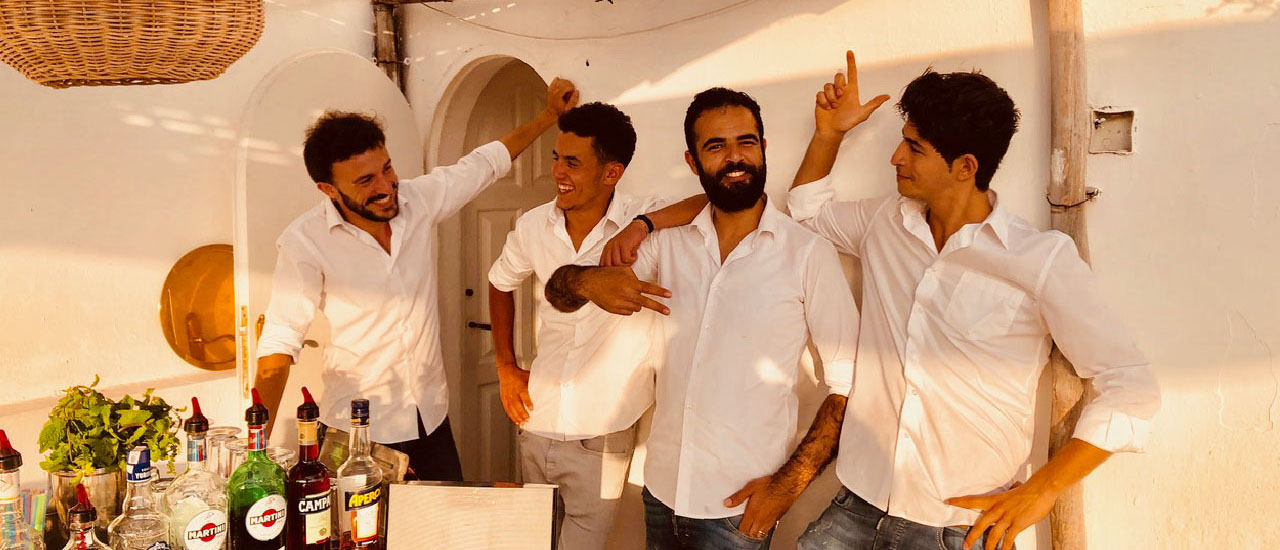 The place and people
The employees of Dar Nour will certainly convey the joie de vivre of this magnificent Kasbah.
Dar Nour is full of nooks and crannies, stairs which enable you to discover an unusual place, a sort of magical labyrinth which, finally, always leads to the top of the sky and clouds.